Georgia Football
Final Feelings: What Should We Make of the the Dawgs, Carson Beck and Brock Vandagriff?
---
DON'T MISS OUT: Get our insider newsletter today!
ATHENS - Kirby Smart and the Georgia Bulldogs are getting ready to have 2023 G Day Between the Hedges.
Matt's Final Feelings
Football is Back! After a long, exhausting 2022 season, I'm ready to get back after it. The kings of college football are going for a three-peat, and we'll get our first look at the reigning two-time champions on Saturday.
As crazy as it sounds, this will be my first time back in Athens since Georgia curb-stomped Tennesse back in early November. The Classic City is calling my name, and I'm ready to get back.
Of course, the big talk this spring has been about the quarterbacks. Last year's back, Carson Beck, appears to beethe front-runner for the starting job, but sources say former 5-star Brock Vandagriff has really come on this spring. Everyone knows the talent Gunner Stockton brings to the table, giving the Bulldogs three excellent options at quarterback.
I expect all three to sling it around in a big way. I mean, why not? The 'Dawgs are banged up at running back, and Kirby needs to see as much as he can from his signal callers with the spring coming to an end. All three have plenty of arm talent, and all three will want to show it off on Saturday.
---
---
BOOM! Shirts Are in Stock Now!
Check this deal out today!
---
---
Kirby Smart knows has another championship-caliber team on his hands. He's built this monster to last year after year. The Georgia machine is running at full-steam, and Smart continues to bring in elite talent with each new recruiting class.
I think Georgia fans are going to see plenty of young players stand out on G-Day. Whether it's Oscar Delp and Lawson Luckie at tight end, Branson Robinson and Roderick Robinson at running back, or any of the talent young defenders, Georgia fans will like what they see from the up and coming sophomores and freshman early enrolees.
Of course, Sanford Stadium will be full of 5-star prospects on Saturday. This is always one of the biggest recruiting events of the year, and 2023 will be no different. Kirby Smart and his staff are as hot as it gets on the recruiting trail, and a succeessful G-Day will likely help win over some major targets in town.
The Bulldogs are No. 1 in college football, the Braves are in 1st place, the Hawks are in the playoffs, and the Falcons improved in a big way this off-season. It's a good time to be a Georgia sports fan.
Also, Succeession is the best show on television. If you aren't watching (Dean Legge), you're seriously missing out.
Ready for G-Day. See ya'll in Athens.
Ryan's Final Feelings
My final feelings were not in this story when it was originally published. I don't know if Matt got the "Final Feelings are due at noon on Thursday" text like we do during the season, but I didn't. So, to the people that are late to this, or came back for more, thank you, and I will keep it brief.
The way I am looking at G-Day is like a concert or boxing card. There are a handful of position battles to examine on Saturday, but there is one main event: Carson Beck vs. Brock Vandagriff.
All eyes will be on Beck and Vandagriff (and Gunner Stockton), and they should be. Stetson Bennett will be missed. Who knew that the undersized gunslinger would leave such big shoes to fill?
It feels like Beck is in the lead, and he should be. He has another season in the program under his belt, he has had playing time and he was the backup quarterback last season. But Smart opened up the competition, and Vamndagriff has his supporters. I know it seems like I am "Team Carson," but at the end of the day, the guy they believe is best will be out there. That's what you root for, so it doesn't matter who it ends up being.
But it feels like it's Beck. I said it in a recent Riding Home, but Beck reminds me of Matt Ryan. their measurables are near identical, they both have strong, crisp arms and neither of them are going to wow you with their legs.
Vandagriff can wow you with his legs, and he did time and time again just a few miles down the road from Sanford Stadium.
I am so excited to watch all three guys on Saturday. It is the main event.
Who are some of the opening acts? Who else is on the card?
Safety, cornerback, tackle and wide receivers are in a battle. For the wide receivers, that is more of a playing time deal.
Who is going to replace Christopher Smith, Broderick Jones and Kelee Ringo?
The assumption has been Daylen Everette for that second corner spot, but there are a few other guys who have a chance to make some plays and impress Saturday. It is go time for Nyland Green.
It is also go time for David Daniel and Tykee Smith. There is one open safety spot.
Left tackle is up for grabs, assuming Amarius Mims will be the right tackle. I am excited to see who looks more impressive between Austin Blaske and Earnest Greene.
This ended up not being as brief as I was going for, so I cut it short at the end. These could be my final final feelings. If you are curious as to what I am doing after graduation in a few weeks, so am I.
That opens up the conversation to my Falcons. This is the most positive I have been towards the Falcons since 2017. Terry Fontenot went to work! My two favorite choices at pick eight are Jalen Carter and Bijan Robinson, and I have no faith that either of them are going to be the pick.
Alright, that's it.
Dean's Final Feelings
It really looks like there is a lot to learn from this G Day. We can't always say that. Lots to take in. You've got a new mascot being introduced. You've got a quarterback fight that will likely spill into the fall. You've got seats being sold for a spring game, which is amazing. You've got half of the stadium without water, so it won't be open.
This won't be a normal spring game. I can't remember a time when a new mascot has been featured in the spring. I just don't think that's happened. I can't remember it in the 23 years I have been covering Georgia.
We have seen over time that the stadium has been blocked off for whatever reason. I remember not that long ago I think it was Comcast recording a commercial during G Day in the stands. That was something else. Do y'all remember cable TV?
It has happened, but it hasn't been often that we've seen a "quarterback battle" during G Day. We had this in 2006, 2010, 2015 and 2016. We would have had this in 2020, but there wasn't spring football. That competition would have been a spectacle.
---
---
UGA 2022 UNDEFEATED NATIONAL CHAMPIONS WOOL FELT BANNER
You Can't Find This Anywhere Else!
---
---
It feels like we are in a 2010 space right now. If you remember, and you might not, Aaron Murray was taking on Zach Mettenberger and Logan Gray. Murray ended up starting four seasons in Athens, but although most insiders felt like he was on track to win the job - it wasn't a certainty.
By the end of the spring Mettenberger left, or what kicked off the team (someone else can better explain that), and it was Murray's to figure out. And there was a lot of figuring to do - Georgia managed to record its only losing season of this century that fall.
That's not expected this fall. In fact, the Dawgs winning the national title for the third time in a row is far more likely than anything coming close to a losing season in 2023. But that was a real battle in 2010.
Is that what's going on right now? I have more questions than answers, and although I have always firmly explained and said that we all have to be careful about putting too much on G Day - it is only 7% of spring practices - it is the only one with the band playing. So there it certainly matters more than the other days.
If it doesn't why do we keep score and invite paying fans?
In addition, if you can't perform at G Day, can this fanbase, which specializes in worrying, really trust that you will perform in the fall? To be clear, this fanbase is going to worry no matter what. I am old enough to remember Murray's 2012 G Day… it wasn't pretty.
It sure seemed, and still does seem, like Carson Beck had the lead coming into this thing. The reality is that he was the No. 2 in 2022. I am not aware that anything has changed over the last couple of weeks. Besides the traffic-driving chirping from folks in the media, do we really know what's been happening in practices? If Brock Vandagriff was behind Beck for all of last year what would make him overcome him this spring?
The "light turning on"?
This isn't directed at BVG, but shouldn't the light already be on for a player entering their third spring? How do we know it wasn't already on? Based on what? Vandagriff has attempted three passes in his college life. We simply don't have enough data on him to have the first idea what's going on there.
---
---
Limited-Edition *** ACT NOW *** Kelee Ringo-Signed Books
Order Now Before We Run Out - Limited Stock!
---
---
Beck - we have more on him, and it is pretty good if we are being honest. In 2022 has was 26 of 35 for 310 yards with four touchdowns. That's a pretty good line. He was a combined 13 of 17 against South Carolina and Vanderbilt for 153 with three touchdowns.
Haters: 'But South Carolina and Vanderbilt suck."
Don't tell the Taters or Vawls that.
Whatever, SEC play is SEC play.
What we are pretty sure of, however, is that Beck doesn't possess what BVG does in terms of running. And that's not nothing. "If" you are building a quarterback these days you are building one that can get you a first down on third and six with his legs as well as his arm.
BVG can nearly outrun the entire roster. Again, if we are picking someone to run the hurdles or maybe the decathlon I pick BVG - maybe over the entire roster (Todd Gurley is not walking through that door).
---
---
UGA 2021 & 2022 NATTY OFFICIAL LOGO HAT COMBO
Check out this deal out today!
---
---
But this isn't about other sports, running or going against two SEC teams. This is about winning the national title. This is about playing quarterback. This is about getting it done with a roster that's ready to win.
This ain't Moneyball.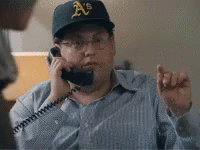 So I am very much paying attention and forming opinions. After years of "what is Kirby doing with the quarterbacks" questions floating around social media, message boards and the actual media (and for the record he deserved that at times), Kirby has bought more than enough clout these days with the decision to roll with Stetson Bennett from the 2021 Arkansas game on. That resulted in two national titles.
Georgia can add another one this fall. To some degree I expect it. This is the best program in the country, and they've proven that for a while now. The only way to win three in a row is to win the first two.
Never miss the latest news from Dawg Post!
Join our free email list